Projects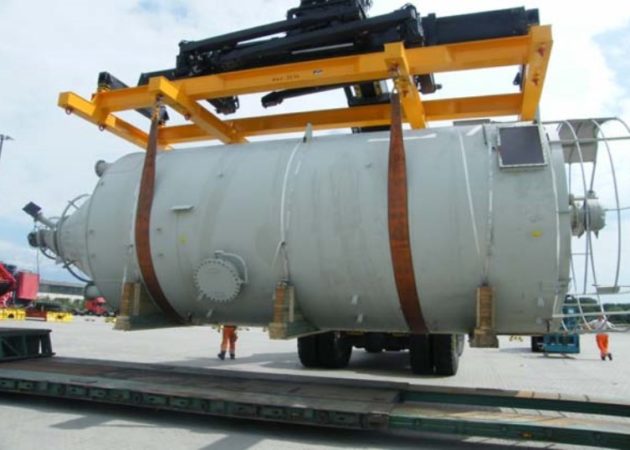 May
2011
Transport of plant equipment
Moeskroen (Belgium) – Dzerzhinsk (Russia)
Cargo: floor laminate factory equipment
Almost 150 heavy-duty trucks were needed in total: 130 with curtain semi-trailers (for standard loads) and 19 open with special semi-trailers (for oversized loads).
The largest loads were 4.10 m high and 4.41 m wide.
The loads were transported multimodally: by land and water via German and Latvian ports.
Oversized cargo of smaller dimensions was transported by land (trucks with semi-trailers) without additional transhipments.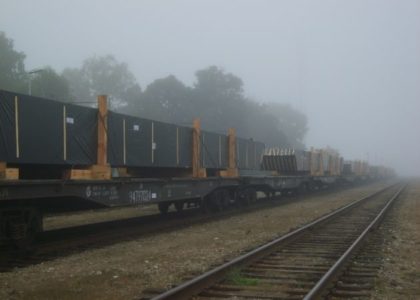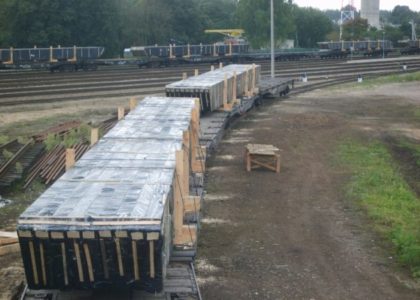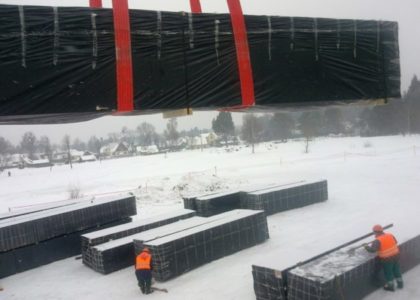 November
2009
Long-distance transport by rail
Kazlų Rūda – Vyshesteblijevsk (North Caucasus)
76 (pieces of) plywood structures with a length of 30.25 metres and a weight of almost 4 t was transported
The cargo was transported on 18 metre long railway platforms designed to carry containers.
In total, three compounds were formed: two of seven platforms and one of five.
The rail journey took about a couple of weeks.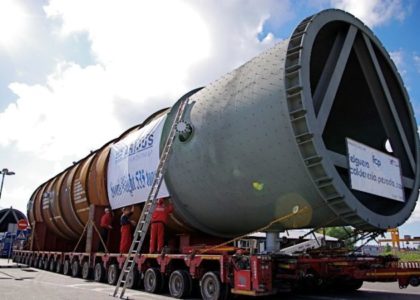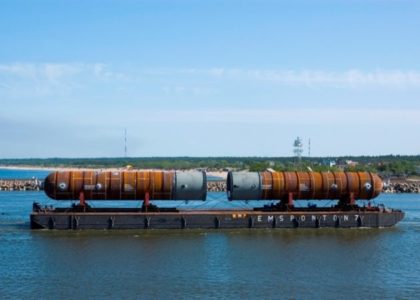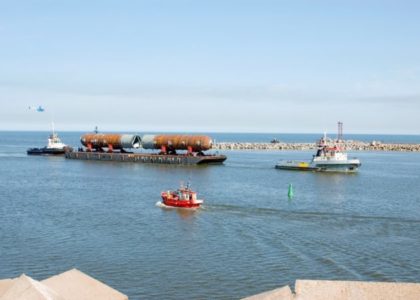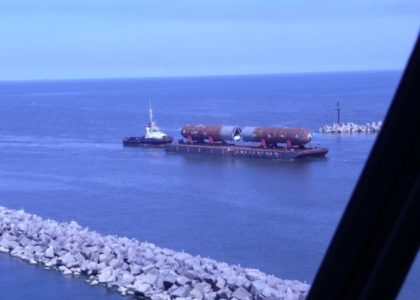 October
2008
Transportation of reactors from Klaipėda seaport to AB Mažeikių Nafta
Klaipėda – Mažeikiai
The reactors, of impressive size, weighing about 535 tonnes each, 32 metres long and almost 6 metres high, were transported through 5 districts – Klaipėda, Kretinga, Plungė, Skuodas and Mažeikiai.
From Klaipėda Port to the customer's property, the journey took about 3 days.
The cargo was transported by special trucks from the Netherlands and Finland.
The reactors were transported on special platforms with 40 axles (320 wheels) each.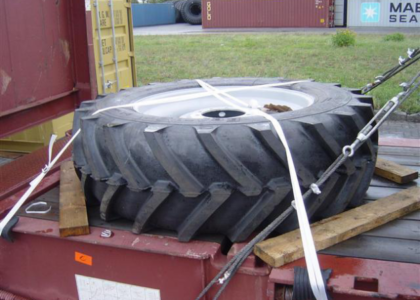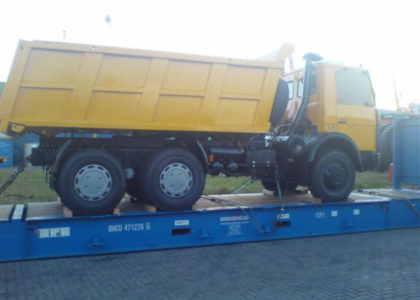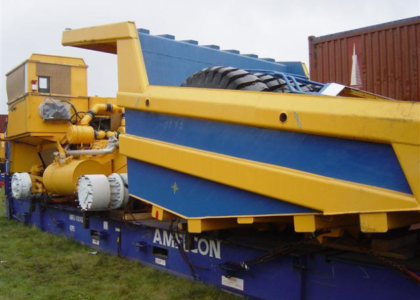 October
2007
Non-standard cargo for Belarusian customers
Klaipėda (LT) – Caracas (Venezuela)
Containers were used to transport clothing, furniture, beverages, foodstuffs and heavy machinery.